Newsletter Date: 9 March 2023
Issue: 03/23
KIA ORA TEAM BAYVIEW
What a lovely day we managed to get at Long Bay last Friday! Thank you so much to everyone who managed to come along and spend some time with the kids at the beach especially the brave ones who entered the water! A huge thank you to the organising group: Elleen Davids, Janelle Staples, Megan McGuire, Sydney Haslem, and Shannon Sofaea for all the preparation work that happened prior to the trip. Thank you also to PJ from Harcourts Cooper and Co for supporting us once again and bringing his special magic to the day with his water and apples and then sponsoring the sandcastle competition. Thank you also to Erik Corbett and David Fowler for transporting all our BBQ equipment to the reserve and then being dab hands on the BBQ! It takes a village to raise healthy, happy children!
COVID
Well covid has not gone away and is currently affecting some of our staff and our learners. The symptoms are the same as they have always been and we please ask that if your child is unwell please keep them at home, give them a RA test (available from your local chemist) and then follow the Te Whatu Ora advice if they test positive.
In brief, if you or your child tests positive to covid:
Report the positive test –

Online:

My Covid Record(external link) or

Call: 0800 222 478 (choose option 3)

They must isolate for 7 days

Day 0 is the day your symptoms started or when you tested positive, whichever came first.

Your household contacts do not need to isolate. They should test daily for 5 days. If they test positive, they need to begin 7 days of isolation as someone with covid-19.
There are a number of classes with cases in them currently. Masks are voluntary and we have some staff and some learners who are still wearing these at school. This is totally your choice as to whether your child wears a mask while at school. Teachers have a box of these in their habitats should your child want one. We also currently have a serious cold and a tummy bug affecting our learners and staff!
Please keep your child home if they exhibit any covid type symptoms and test them to help stop the spread throughout the school!
PRIMARY TEACHER INDUSTRIAL ACTION
Every 2-3 years the Primary Teacher Collective Agreement is re-negotiated with the Government. Last week the teachers rejected their latest offer and are looking at possible industrial action involving a possible strike. If the teachers go on strike then they will not work on the chosen day. This will affect whether we can open the school for instruction safely or not. The Board makes the decision as to whether the school can open safely with only 8 teachers (non union members).We will keep you updated of any developments as decisions are made. Please ensure you read any messages that come through Seesaw and check your child's school bag for notices as this is how we will notify you of any potential industrial action.
There is a rumour this may occur on Thursday 16th March. As soon as this is confirmed by NZEI (the union) we will let you know and whether the Board has decided if the school will be open for instruction or not.
FEEDBACK MEETINGS
On Wednesday 29th March we will be closing at 12.30pm so we can hold our end of term 1 feedback meetings. These meetings are important so you can hear how your child has settled into the school year and, alongside the teacher and your child, you can talk about their learning progress and how we can all support your child in their learning journey.
Your child's teacher will make contact with you to arrange a time for this afternoon/evening. The teacher will contact you via phone or Seesaw or email so please check these for any messages.
LOST PROPERTY
We managed to reunite most of the lost property after the Long Bay trip. Any other unclaimed property has been put outside H9. Please take a look if you are missing anything! There is a growing stash of polar fleeces, school jackets, hats and some shoes in the lost property.
CURRICULUM REFRESH
Every 15 years our curriculum undergoes a refresh to ensure educational experiences are best practice according to the latest research. Over the next few years each learning area will have a new curriculum. Last year the Aotearoa New Zealand Histories curriculum was introduced and as of 2023 every state school must implement this. Last year Bayview implemented this knowing that in 2023 the new English and Mathematics/Statistics curriculums would be released. At Bayview we like to take the time to develop our understandings and competence in dealing with the curriculum changes.
'Together, we're refreshing The New Zealand Curriculum so that schools and communities are better supported to do what they do best: create rich and responsive learning that helps every ākonga realise their goals and aspirations.
Central to the refresh is ensuring that The New Zealand Curriculum gives effect to Te Tiriti o Waitangi, is inclusive, clear
about the learning that matters, and easy to use from year 1 to year 13'
https://curriculumrefresh.education.govt.nz/why-new-zealand-curriculum-changing
If you are interested in learning more about what is changing here is a link to the website: https://curriculumrefresh.education.govt.nz/whats-changing
During 2023 the Technology, The Arts and Science curriculums will be designed while in 2024 the Languages (Y7-10), and Health and PE curriculums will be designed. By 2026 every state school will be required to be implementing the new curriculum.
This means changes are happening. This year our focus is on literacy and mathematics and statistics. As a staff we will be working on understanding the changes in the curriculum, the changes in the learning progressions and how best to implement this at Bayview. We have some agencies working alongside us to do this and some passionate and very capable leaders in our school leading us through the changes.
Just a reminder that the Ministry of Education is allowing schools to have teacher only days to support the implementation of these new curricula. Bayview School will be closed for a teacher only day on Monday 24th April.
ASSEMBLIES
We are so happy that we are once again able to hold whole school assemblies on Friday mornings. All parents, caregivers and whānau are welcome to come along to these assemblies which are a celebration of learning. Assemblies normally start around 9.10am and finish around 9.40am. If your child is receiving a learning certificate your child's teacher will make contact with you to let you know so you can come along if you are free.
NEW LEARNERS JOINING BAYVIEW SCHOOL
A huge welcome to the following learners who have started at Bayview School!
Kace Albert, Aylah Albert, Mahlie Albert, Lindsay Albert, Pearl Joseph, Sierra Laungave-Tuise, Otto Brahne, Clance Wong
We look forward to developing our connections with you over this year and to give every child at Bayview the best learning opportunities. We are stronger when we work together.
Di and Team Bayview Staff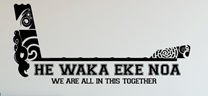 Dates for diaries
New Entrant Enrolment day 15/3
BOT mtg 6 pm 23/3
Feedback meetings – school closes 12.30pm 29/3
Year 5 / 6 CAMP 3-6 April
Term Break 7-25 April
ANZAC DAY 25/4
Term 2 starts Wednesday 26/4
FUNDRAISING DATES:
10/3 – iceblocks
15/3 – Red Cross fundraiser mufti day! – $ donation
17/3 – iceblocks
24/3 – Twilight disco 5.30am – 7pm school hall
31/3 – iceblocks