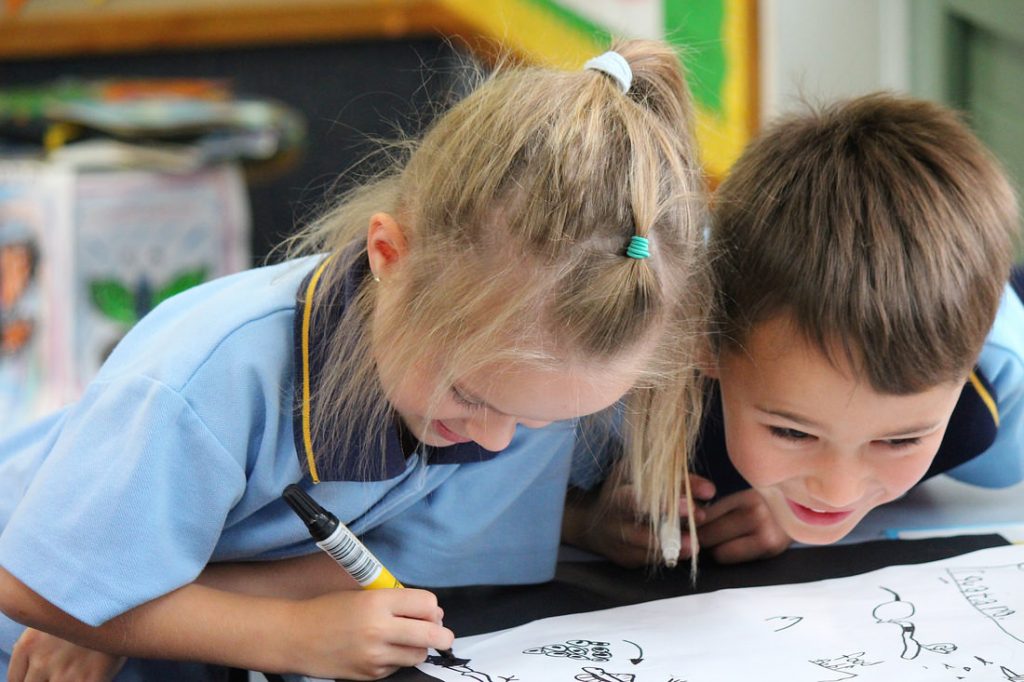 At Bayview School all our new entrant students begin their journey in one of our new entrant classrooms. While here all the fundamentals of beginning school life are set in place. We view the transition from pre-school to school as vitally important in helping all students settle into their new school to ensure they are set up for success in their learning.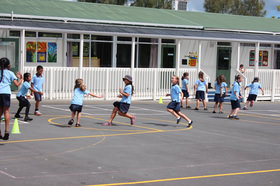 As part of the initial enrolment process we encourage parents to visit the school and arrange to meet the Deputy Principal, who will arrange a tour and explain all the in's and out's of beginning school life. If you would like to arrange an appointment for a visit please email our office at: [email protected]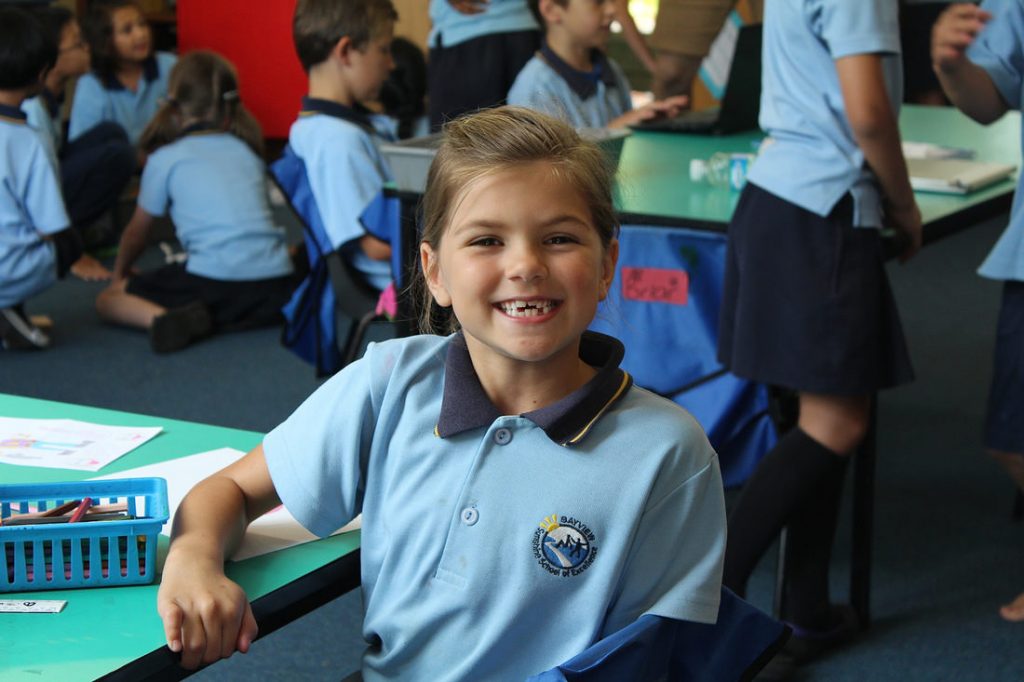 Our new entrant liason teacher holds an enrolment information day with new parents each term, for those families with children starting the following term. By completing our 'Intention to Enrol' form you are added to our mailout advising the date of the enrolment days each term. This involves a one-to-one meeting with the new entrant liason teacher where we can learn as much as possible about your child prior to them starting. We believe this gives us far better insight into any particular needs or learning styles your child may have. Click the link below to complete the 'Intention to Enrol' form.
2024 Out of Zone Application

Opens – 4th September
Closes – 13th October
Ballot if required – 18th October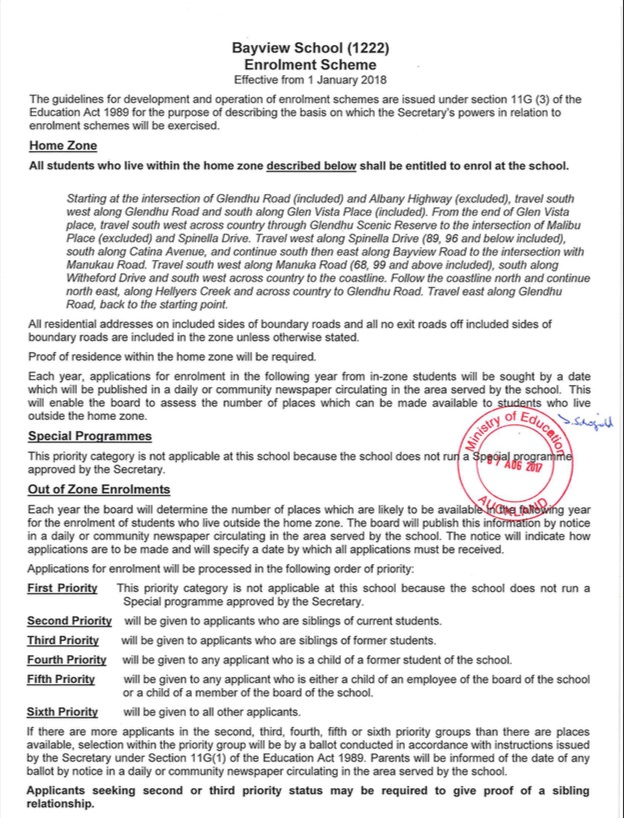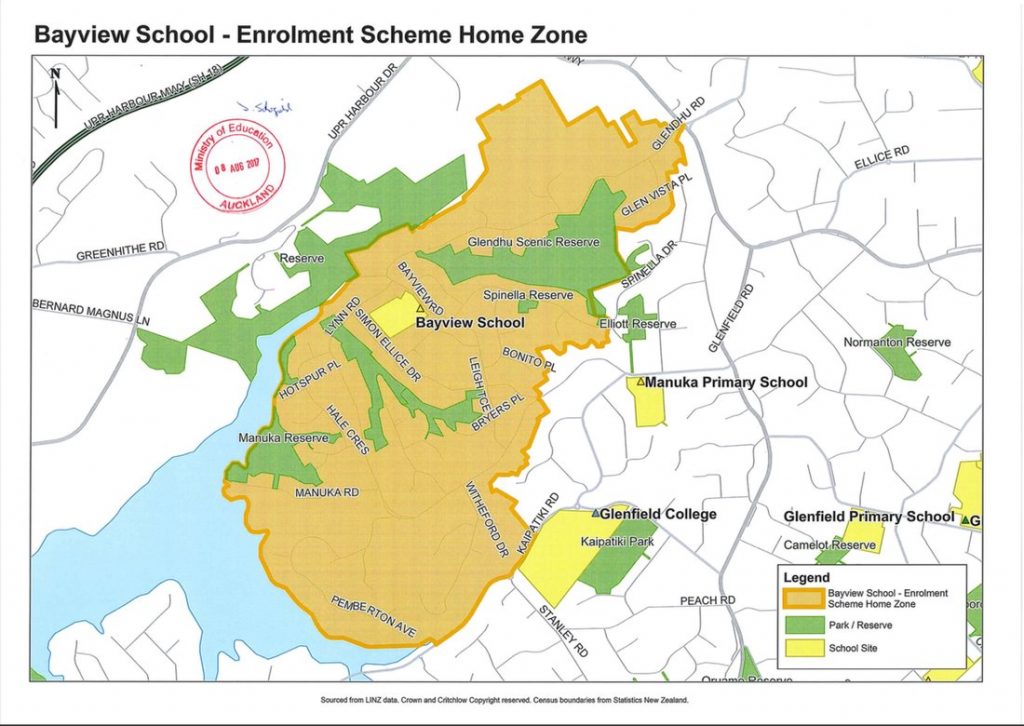 1. Why does Bayview School have an enrolment zone?
A. Our roll is growing and we are struggling for space to fit all the children wanting to come to our school. We have been liaising with the Ministry of Education regarding our roll growth since the beginning of last year in the hope we would be able to get new classrooms (refer Q.7). We have been asked by the Ministry of Education to put an enrolment zone in place. The changes in the Education Act in June this year mean that a school cannot refuse the implementation of a school zone as the Minister of Education has the power to direct a school to implement a zone.
2. Who determines where the zone is?
A. The draft zone is determined in consultation with the Ministry of Education, Bayview School Board of Trustees and neighbouring schools affected by the zone.
5. Can Bayview School change the priorities or add new one's on?
A. No. The priorities are set by the Ministry of Education as they are a part of the Education Act.
6. I am out of zone but I already have a child attending Bayview School. Will my younger child be able to attend?
A. Siblings of children already attending Bayview School fit under our first priority for out of zone applications. We will do our best to ensure younger siblings of current pupils will be able to attend but are restricted by the number of classrooms we have available. We will take these students into account when determining how many out of zone applications we will be able to accept. We will really need parents to let us know about younger siblings when we ask for enrolment numbers.
8. Is Bayview School trying to downsize?
A. No, Bayview School is not trying to downsize, we are purely trying to accommodate the demand for our school. We are limited by the number of classrooms that we have. We are currently full to the brim and are having to squeeze classes into spaces that are not sustainable long term.
9. Why is the far end of Spinella Drive and other roads in this area not included in the draft zone when they are considered to be in the suburb of Bayview?
A. This area has families that attend both Bayview School and Manuka Primary. On the map you will see that this area is actually closer geographically to Manuka Primary. Please also refer to question 7.
10. How does the school decide who gets in and who doesn't?
A. In September each year the Bayview School Board of Trustees will have to decide how many out-of-zone places they will have available for the next school year. They will do this by looking at the current school roll, pre enrolments of in zone students and how many class spaces they have available. The Board of Trustees will then put a public notice in the local paper and send notices home asking for applications to enrol. Applications need to be received by 18th October 2017 but this date may change each year. If the Board of Trustees receives more applications than there are spaces then a ballot will take place using each of the priorities in order as per the Ministry of Education guidelines. If spaces become available throughout the school year the Board of Trustees will be able to advertise further places and accept applications by determined dates. (Please note we are not taking applications until the zone has been finalised.)
11. What if my child doesn't get in?
A. We have some wonderful neighbouring schools who do not have zones and you will be able to enrol your child there.
12. Why can't the children attending Bayview Kindergarten or Bayview Early Learning Centre get priority?
A. The priorities are set by the Ministry of Education and any children attending these ECE's will have these priorities applied to them.
13. I am out of zone but I have completed a pre enrolment does this mean my child is enrolled and will get in?
A. Unfortunately a pre-enrolment does not mean a child is enrolled or will be accepted. Pre-enrolments do help us determine how many out of zone places may be needed.
14. My child already attends Bayview School but we are out of zone. Will we be asked to leave next year?
A. No. The Bayview School Board of Trustees does not intend to ask any current students/families to leave Bayview School.
16. When will the zone be enforced?
A. The zone comes into effect from the beginning of the 2018 academic year.
17. If I have other questions, who do I contact?
A. If you have any other questions you can call in to the office and speak with Diane or Shelley, or email [email protected]