Newsletter Date: 9 February 2023
Issue: 01/23
KIA ORA TEAM BAYVIEW
Welcome back to the start of the 2023 school year. It has been lovely seeing the smiles of our learners as they embark on their new year with us!
I would like to acknowledge the families in Bayview who have been adversely affected by the recent floods. I am glad that everyone is safe but know the stress must be huge as you navigate insurance claims and replacing damaged houses and belongings. Please let us know if we can support you in any way!
Our thoughts also go out to the families of those who lost their lives during the floods.
It has been an exciting summer break for us as the refurbishment of Habitats 2, 3, 4, and 5 have been completed including the two toilet blocks. Please feel free to have a look inside these spaces as this theme will be continued into our other classes in the future.
UNIFORM
Wow so many of our learners managed to purchase the new school uniform and they look great! Just a reminder that your child is still able to wear the old-style uniform until the end of this year. We do have some brand new stock of the old style at the office that you can purchase due to Janbells being flooded and this affecting the supply of our new uniform.
Due to supply issues, Janbells will not have stock of our new polo shirts again until term 2. While Janbells is sorting its flood damage and rebuilding its shop we have agreed that you can still purchase items on their online portal and then you will be able to pick this up from the school. Their website is https://janbells.co.nz/
We really want our learners to take pride in wearing our school uniform and this year non-uniform items will not be allowed e.g. cardigans instead of our polar fleece, non-uniform hats, etc. Please support your child by ensuring they are wearing the correct uniform items. We will be requiring our learners to wear shoes when they are playing outside, this is part of having pride in our uniform and ourselves. As a staff, we have also decided that we would like our learners to take their shoes off when they are inside their classroom. You are welcome to send slippers along for your child to wear when they are inside. Please label everything with your child's full name!
We are a SunSmart school and as such we require our learners to wear a hat when they are playing or participating in physical education outside. You have three options for a hat 1. The broad-brimmed dark blue hat available from Janbells (or you could buy one from the Warehouse), these do not have our logo on them; 2. a school cap available only from Janbells (these DO have our logo on them); or 3. Our old-style blue bucket hat with gold trim available from our school office. Any child without a hat will have to play in a shaded area.
LOST PROPERTY
Lost property can be found outside Habitat 9 and can be accessed outside of school hours to make it easier to find lost items. Thank you to the parents who have named their child's clothing as this makes it so much easier to return to its owner.
COMMUNICATION
We have a range of ways we communicate with you regarding school events and important notices. Our main tool for communication is Seesaw. We use Seesaw to share your child's learning with you and school notices. This is our main way to communicate with you as ALL our parents are connected through this app and teachers are able to monitor who is connected and support those who are not.
Every fortnight we send out this newsletter via our online portal on our website. To get this newsletter please go to www.bayview.school/newsletter/ and sign up to have this delivered straight to your email inbox each fortnight!
We also have a school Facebook page. We recognise many people are turning away from Facebook and that our current page has over 1000 followers, many of whom no longer have children at the school. We don't often post on this due to this. If you want to follow us on Facebook you can do so here: https://www.facebook.com/bayview.primary
On the odd occasion we will send home paper newsletters. As an environmentally conscious school, we are trying hard not to add to the landfill and try to send messages out electronically. Sometimes though we need to send something out old school style! Please check your child's bag and book bag regularly just in case there is something at the bottom of there!
If there is a specific communication we need to have with you we will either message you on Seesaw (as no one else can see your personal messages on Seesaw), email you or phone you. Please help us stay in contact by ensuring we have your correct email and phone numbers on our database. You can update these at any time by phoning the office (09)4442222 or emailing Shannon our Office Manager [email protected]
We use Kindo (EZlunch) for online payments such as purchasing the sports uniform or paying for sports fees. This is also the site you use to order your child's lunch if you so wish. You will need to set up an account to be able to access this service. You can go to www.ezlunch.co.nz or to the mykindo app and then follow the instructions to set up an account.
Who to contact:
SPORTS – Katrina Cray [email protected]
EVENTS – Elleen Davids [email protected]
FUNDRAISING – TeAna Upson [email protected]
PATROLS and CHAIN GANG – Megan McGuire [email protected]
All staff email addresses can be found on our school website: www.bayview.school.nz
DONATION SCHEME
As you know Bayview School has opted into the Governments donation scheme. We have received $150 per student for the number of students we had on the 1st July 2022 (the MOE uses this figure on this date to determine how much money and how many allocated teachers a school will get for the following year).
This money will be used for any school trips your child will go on this year that relate specifically to the curriculum i.e. we will not be asking for you to pay for the bus to Long Bay. This does not however cover extras such as a BBQ sausage to be eaten at Long Bay, parents would need to pay for this separately. This fund does not cover camp fees either.
If your child wants to participate in an extracurricular sport where fees are required then this is not covered under the new donation scheme and parents will have to pay for these. You will also be required to buy a sports uniform for extracurricular sports.
ASSEMBLIES
This year we will start having our normal school assemblies. We will use the next 5 school days to practice how to be in the hall with the rest of the school as we have not done this for a long time and this can be overwhelming for our learners.
On Friday 17th February we will hold a mihi whakatau (welcome ceremony) for all our new learners. Parents are most welcome to attend this mihi whakatau and then stay for an assembly afterward. At this assembly, we will present welcome certificates to all the learners who have joined Bayview School this year. There will also be some learning certificates presented. If your child is receiving a learning certificate your child's class teacher will let you know so you have the option of coming to that assembly.
CONSTRUCTION WORK UPDATE
You may have noticed there has been progress with the Covered Outdoor Learning Area (COLA)! The final date has been affected by the recent weather. I would love to give you a finishing date but…. Please know the Board and our property managers are putting constant pressure on Pacific Membrane Services to get this work done.
ROAD SAFETY
We have an increasing number of parents who are crossing Bayview Road down at the corner of Glastron Ave and Bayview Road. This teaches the children very bad habits as they then think it is safe to cross the road without using the pedestrian crossing. We have witnessed many near misses as young children do not have the cognitive ability to cross the road safely. Please bring your child to the pedestrian crossing to cross the road, please teach them correct road safety, it will only take a few minutes of your time.
Just a gentle reminder that you are not allowed to park on the dotted yellow lines outside the school. This affects the patrols as they are unable to see up and down the road to ensure it is clear to put the signs out.
After school you could try the following to help with the traffic congestion around the school:
Park at the Simon Ellice Drive entrance to the school to collect your child;

Come 10 minutes later and ask your child to wait for you in the fale based on the grass area by the lower carpark.

Park in Lynn Road and meet your child outside their classroom or the gate; or have them walk down to you.
NEW LEARNERS JOINING BAYVIEW SCHOOL
A huge welcome to the following learners who have started at Bayview School!
Jonas Arriaran Stevens, Amanda Gonzales, Jack Schweiters, Myra Dalvi, Tovi Skudder, Ashley Kainuku, Johann Tan, Tayden Whare-Kawana, Ziggy McAlpine, Ali Ehsani, Clementine Hoy, Grayson Day, Macie Parker, Raiza Arciaga, Zeline Soriano, Tahj Erueti, Tyler Gold, Nikau Churchward, Zoe Smith, Tyler Van der Westhuizen, Alice Jones, Timothy Peng, Callum Lyons, Livie Doucet, Ellise Clegg-Pownall
We look forward to developing our connections with you over this year and to give every child at Bayview the best learning opportunities. We are stronger when we work together.
Di and Team Bayview Staff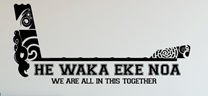 Dates for diaries
Dental Van onsite 20/2
BOT mtg 6 pm 23/2
Loud Shirt Day 24/2
New Entrant Enrolment day 27/2
Long Bay Trip 3/3
Vision and Hearing testing 6/3
BOT mtg 6 pm 23/3
Year 5 / 6 CAMP 3-6 April
Teacher Only Day Monday 24 April
ANZAC DAY 25/4
Term 2 starts Wednesday 26/4
The Bayview School Skate Club is back for 2023. Taken by professional skateboarders from the Young Guns Skate School, classes will run on the top courts during the first lunch break on Thursday mornings. All abilities are welcome, including first-timers. All skaters will learn how to skate safely and responsibly while learning cool new tricks along the way! Spare skateboards and helmets can be provided. Start date – Thursday 23rd February 2023.