Newsletter Date: 25 November 2021
Issue: 17/21
Kia ora Whanau
Our return to having learners back onsite has run really well and we thank each and every one of you for supporting us by following our procedures. It has been wonderful being able to welcome the children back into the school grounds and have loved hearing the chatter and laughter. One highlight has been welcoming the children who started at Bayview in the middle of lockdown so have never set foot on the school grounds. We know this is the strangest way to start at school but they have all acclimated extremely well. I must compliment our children in Years 4-6 and those Y3's in a composite class for wearing their masks. This is a new addition to the Public health Order and something new for these children. We have had very few issues with enforcing this which just shows how resilient our kids really are! We are all going to have the weirdest tan lines on our faces this summer! We know it has been difficult for you not being able to come on site but we have really had to make it as safe as possible for our children. Our overall aim in everything we do is to keep all our children and our staff safe! You would have heard that from 11.59pm on Thursday 2nd December Auckland will move to the red traffic light under the Covid Protection Framework. We have been advised by the MOE that there will be no changes to school operations for this year. This means we will continue to have children attend either Group A – Monday and Tuesday or Group B – Wednesday and Thursday. Children of essential workers will be able to continue with their allocated days and our Year 6 students will continue to have Friday as their special making memories day! I just want to reiterate that there is no pressure from us to send your child back to school this year. Each of you must do what is right for you and your whanau!
END OF YEAR EVENTS
Well covid has well and truly affected all our end of year plans and events. We have had to make the very difficult decision to cancel all of our end of year events i.e. Big day in, athletics day, colour run, Christmas Carol evening, End of year prizegiving, Y6 graduation dinner and our normal farewell assembly. This was not a decision we took lightly but we want everyone to enter the Christmas break healthy.
We have also decided that we will not award We CARE certificates this year nor most of the end of year awards. Like you, we are feeling saddened by this but know things will change in 2022 so we can look forward to restaging these events in 2022.
As you know our Year 6 students have been returning on Friday's so they can create their Y6 legacy and those special end of year memories. They are doing some special things each Friday that fit within the health and safety framework but allow them to experience 'graduation'. There will be a hybrid special ceremony for them so they can receive their graduation certificates but we are still working this out so that it fits within the health and safety framework. More details around this will be sent specifically to parents of Year 6 students after the 29th November.
END OF YEAR REPORTS
Thank you to everyone who has been able to share their parent voice for their child's report. We are grateful not only for the time and care you gave your child during lockdown but also for providing a reflection of the time spent together. End of year reports will be sent out electronically on 14th December. The report will include a stationery list, 2022 school organisation and your child's report.
CHANGES IN 2022 PARENTS ONSITE
Next year we are making a change to how we start school. On the 3rd and 4th February we will be holding whanau meetings where you and your child can meet their 2022 class teacher and they can meet you! On this day your child's teacher will add things to the whanau map that was created this year. If you recall we did this at the beginning of 2021 but it was spread out over the whole of term 1 which was not our intention! Early next year near the end of January you will receive an appointment time via Seesaw or email for either the 3rd February (Thursday) or the 4th February (Friday). For our new learners joining Bayview School this will be your enrollment meeting. All learners will be back onsite in their classroom on Tuesday 8th February. I just wanted to give you the heads up as this is a change to how we normally would start the year and how we would conduct enrollment meetings for our new 5 year olds.
PARENTS ONSITE
At this stage and for the rest of this year we respectfully ask that parents and caregivers do not come onsite whilst the children are onsite. Next year this is likely to change.
You may be aware that with the Public Health Order in place, all school staff must be fully vaccinated by 1st January. Likewise all volunteers in schools must be fully vaccinated by 1st January 2022. This includes sports coaches, parents doing road crossing duty, parents going on school trips, parents attending school camp, volunteers who do reading with children, parents who want to come and help in habitats, volunteers for fundraising events, etc.
Later on we will be sending you a form to fill in for all parents and caregivers wanting to volunteer for the school where you can share your vaccine pass.
The following situations do not require you to have a vaccine pass:
If you are dropping your child off at class.

If you are picking your child up at 3pm.

If you are attending feedback meetings

If you are attending a school assembly or event where you are just a spectator (we are waiting on some clarification around where the cut off might be around events).
Please note any adult coming onsite must wear a face mask and will not be able to enter classrooms unless volunteering for a role as above. The Delta variant is more transmissible by droplets, so face coverings are a way we can protect ourselves and each other. Those who are wearing a face covering will be better protected than those who are not.
Please DO NOT send anything through just yet as we are still working out our processes. The MoE will be providing us with more guidance around this as it may involve the vaccine pass verifier app.
Thank you so much for keeping our children and staff safe.
CONGRATULATIONS
A huge congratulations to Shannon Corlett and her husband Josh on the safe arrival of baby Felix born on the 4th October! 4.6kg and a very happy and healthy baby!
Congratulations to ex Bayview Students Tayla Mower, Mitchell Atkinson and Uma Lee for becoming prefects at Glenfield College for 2022! Always proud to see our ex Bayview students excelling! #proud
Please note that school finishes for the year on Tuesday 14th December at 3pm.
Ngā mihi
Di Raynes
BAYVIEW SCHOOL
A huge welcome to the following learners who have started at Bayview School.
Jaxx Burdett
Nathan Kopa
Welcome to Bayview School!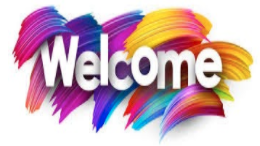 Dates for Diaries
Last day of term 4 14/12