Newsletter Date: 1 June 2023
Issue: 07/23
KIA ORA TEAM BAYVIEW
We are excited to share some wonderful news with you regarding the newest addition to our school campus! The covered outdoor learning area has finally been built and is now open for our students to enjoy. Since its completion, we have witnessed an incredible response from our learners and the wider community. The space has quickly become a popular spot for exploration, creativity, and collaborative learning. It provides an invaluable opportunity for our students to connect with nature while engaging in educational activities. However, we kindly request your support in ensuring that this area is well-maintained and cherished. We urge everyone to use it responsibly and take care of the equipment and surroundings. By collectively looking after this new space, we can continue to foster a positive and enriching environment for our children. Let's make the most of this fantastic addition to our school and nurture it for the benefit of all.
RAFFLE
Thank you to everyone who is selling our raffle tickets on behalf of the school. We appreciate your support! Please note the following dates:
18 June – raffle closes
19 June – all money, unsold tickets and butts due back at school
22 June – raffle is drawn under police supervision
If you need more tickets to sell please see Shannon in the office. If you are having trouble selling your tickets please return them to school so these can be given to others to sell.
MID YEAR REPORTING
Our dedicated teaching staff have been diligently working on the mid-year reports, carefully assessing each student's performance and providing valuable insights into their academic development. These reports serve as an essential tool in tracking your child's progress and identifying areas of strength and areas that may require additional attention.
We are pleased to inform you that the mid-year reports will be sent home on Thursday, 29th June. Please keep an eye out for them and take the time to review your child's report in detail. We encourage you to discuss the report with your child, celebrating their achievements and discussing any areas that may need improvement. In addition to the mid-year reports, we would also like to inform you about the upcoming partnership meetings. These meetings are an excellent opportunity for parents, teachers, and students to come together and discuss your child's progress, goals, and strategies for the remaining part of the academic year. These meetings are vital in fostering open communication and collaboration between home and school. The partnership meetings will take place during the first week of Term 3, and your child's teacher will reach out to you soon to make an appointment time. We appreciate your continuous support in your child's education and look forward to working together to ensure their academic success.
PRODUCTION '23
Are you ready!? 2023 is the year we get to put on one of our famous (well in Bayview) productions! The Bayview Production has been our tradition for many years, continuing this is important to our school and community. Every child is involved in some way in our production with most appearing on stage at some point. It is not to be missed!
Our productions:
Foster teamwork and collaboration
Enhance cultural and artistic appreciation
Build confidence and self-esteem
Provide entertainment and enjoyment
THE NIGHT THE BOOKS SPOKE
Written by Jo Allpress-Bartlett
The story takes place in a library during a cyclone. The main characters are a group of librarians who find themselves locked in the library due to the storm. As they wait for help to arrive, they engage in various activities to keep themselves occupied.
The script begins with the librarians tidying the shelves and preparing to leave for the weekend. However, a cyclone forces them to stay inside the library. Some of the librarians are scared, while others try to maintain a positive attitude. They decide to read books to pass the time, and as they do, they feel a connection with the characters and the stories come alive in their minds.
As the storm intensifies, the librarians become more anxious, but they find ways to comfort each other. They share jokes, engage in conversations about books, and even visualize their pets to calm their fears. Eventually, they discover a poster of a book that appears to come to life, and some of the librarians are "sucked" into the picture.
When they wake from this dream-like state, they realize the storm is subsiding, and they try to use the phone to call for help. They discover that the phone lines are working, but there are obstacles blocking the road, preventing their parents from reaching them.
The script ends with the librarians anxiously waiting for their parents to arrive, while engaging in playful banter and phone conversations. Despite the challenges they face, they maintain a positive outlook and a sense of camaraderie.
"The Night the Books Spoke" is a lighthearted and whimsical script that highlights the power of books and imagination to transport us to different worlds, even in the most unexpected situations. It celebrates the joy of reading and the strength of friendship.
Very soon we will be holding auditions for main characters. We will also be reaching out to see how you might be able to help.
Performance dates will be 19th, 20th, and 21st of September (last week in term 3).
BAYVIEW EXPO
We would like to extend our heartfelt gratitude to each and every one of you for attending our School Learning Expo last week. Your overwhelming presence and active participation made the event a tremendous success! The Learning Expo provided an exceptional opportunity for students, teachers, and parents to come together and celebrate the joy of learning. We witnessed a remarkable display of enthusiasm, curiosity, and dedication from both our young learners and their supportive families. The presence of parents like you has a profound impact on the educational journey of our students. Your presence at the expo not only showcased your unwavering support for your child's education but also demonstrated the vital role that a strong parent-school partnership plays in fostering academic growth and success. We are truly grateful for the effort you put into attending the expo and engaging in meaningful conversations with our teachers. Your presence not only provided encouragement to our budding learners but also helped ignite their passion for knowledge and exploration. The School Learning Expo was a testament to the collaborative spirit that exists within our school community. We believe that when parents, teachers, and students come together to celebrate education, we create an environment that nurtures the intellectual, emotional, and social development of our children. Once again, thank you for taking the time out of your busy schedules to attend the School Learning Expo. Your active involvement inspires us to continue striving for excellence in education and reinforces our commitment to providing the best learning experiences for our students. We look forward to your continued support and participation in our future endeavors as we work together to create a brighter future for our children.
A huge thank you also to the wonderful PJ from Harcourts Cooper and Co for providing the coffee cart and ice cream van. We are so lucky to have such a supportive friend in PJ. the ice creams inparticular were a huge success!
Thank you also to the Baste on BBQ crew for the delicious burgers! We are so sorry if you missed out because they were delicious!
We would love to get your feedback about the expo as this is the first time we have held one like this. Could you please take a couple of minutes to share your feedback in this survey: https://forms.gle/3LYwsGvJigRmL5iEA
USE OF THE SCHOOL TOILETS
We are having a problem at the moment with learners of all ages not using the toilets properly. Both boys and girls are peeing on the toilet seats or on the floor. We respectfully ask that you help us by ensuring that your child knows how to use a toilet properly. Every child that starts school should be able to toilet themselves and use the facilities properly.
END OF TERM
We would like to inform you of some important dates for the upcoming term. Firstly, we would like to remind you that the school will be closed on Monday the 5th of June in celebration of the King's birthday. We hope you enjoy this holiday with your families. Additionally, we would like to announce that Term 2 will come to a close on the 29th of June at 2pm. We encourage students to make the most of the remaining weeks and finish the term on a strong note. Following the end of Term 2, we have scheduled a teacher-only day on the 30th of June. This day will allow our dedicated staff to engage in professional development activities and prepare for the upcoming term. Lastly, we are excited to welcome all students back for Term 3, which will commence on the 17th of July at 9am.
Di and Team Bayview Staff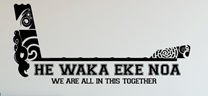 DATES FOR DIARIES
King's birthday holiday 5 June
Stormwater Sleuths H18 12 June
Young Ocean Explorers 9.30am 14 June
BOT mtg 6pm 15 June
Y6 visit to Glenfield Intermediate School 23 June
Reports sent home 29 June
Last day of term, 2pm, Thursday 29 June
FUNDRAISING DATES:
9 June World Vision fundraiser – bake sale
18 June Raffle closes
22 June Raffle prizes drawn
23 June School disco 5.30-7pm
Adventurous Nature Play
Play is an everywhere activity! Join us for a Nature Play for Adventurers session at Lynn Rd reserve 21st of May. We can't wait to explore with whanau & find ways to play using the bush, trees, and grassy spaces at our local parks and reserves. Hey parents….remember how much you loved going outside to play in nature when you were growing up! This session is designed for adventurous families who want to have fun that they can create and control. The session is facilitated by nature play experts Om and Harry, and will support whānau to enjoy local parks while learning about how to care for Papatūānuku & the concepts of Kaitiakitanga. Tamariki and rangatahi of all ages are welcome, but please note that at least one parent per child or family must stay for the entire event. A change of clothes is a must for both children and adults as we plan on all getting involved.
https://facebook.com/events/s/adventurous-nature-play/6012296125472570/?mibextid=uoKgwO