Newsletter Date: 11 November 2021
Issue: 16/21
Kia ora Whanau
Well Auckland has now moved to Alert level 3.2. This means that retail has now opened, public amenities such as museums, the Zoo, and libraries are open. We are able to have gatherings of up to 25 people albeit with physical distancing and masks recommended. Auckland has hit the milestone of having all three DHBs reach the 90% 1st dose of vaccination reached which means we are potentially 3 weeks off reaching our 90% double dosed vaccination target. It is a relief to finally get some movement away from the strict parameters of level 4 lockdown and level 3.1. We know this is hard because we feel it too! I am very grateful that the weather has turned for the better and we are able to enjoy some sunshine and warmth and longer days as we gain some more freedoms. Thank you for continuing to support the children in our community who are unable to be vaccinated. Thank you for staying out of the school grounds between 9am-3pm while we have children on site. You are helping us keep these kids safe.
Yesterday Minister of Education Chris Hipkins announced that more children will be able to return to school from 17th November but that this will not be normal school. We have some very stringent health procedures that we must follow including maintaining a 1 meter distance between learners within a classroom. This means that not all learners can be onsite all at once. We are unable to have parents onsite during alert level 3 so there will be drop offs and pick ups at one of the school entrances. Year 4-6 learners must wear a mask. We are sending out separate communications around this so please look out for these and fill in the form around sending your children back to school. Please know that our priority is the safety of the children and our staff and we thank you for supporting us in this aim.
TEACHER ONLY DAY
Just a reminder that tomorrow, Friday 12th November we will be holding a teacher only day so we can sort out the end of year report. We will still set up activities online for the day but there will be no google meets and staff will not be able to comment on posts. We thank you for your support around this. You may wish to take this time to get your children off devices and out into nature (hoping the weather holds out!) Maybe we can have the teacher only day and you could have a teacher off day! For your interest Saturday 13th November is World Kindness Day. Perhaps this is a great weekend to be kind to yourself.
END OF YEAR REPORTS
Due to the very disrupted second half of the year we have had to modify our end of year report. Over the next week teachers will be reaching out to you and your child to ask if you would like to provide a reflection on learning from home. We are asking your children what they are proud of and what skills they have learned while learning from home. We are asking parents what they are proud of their children achieving and what character strengths they have seen developing, etc. As you know we are a strengths based school so we are asking for the positive things you have seen, noticed and recognised. We know every family's journey has been different and what has worked for one may not necessarily work for another. Everything you have done and continue to do with and for your kids is awesome! If it is too difficult to provide a reflection that is ok, it is totally voluntary.
Ngā mihi
Di Raynes
BAYVIEW SCHOOL
A huge welcome to the following learners who have started at Bayview School.
Joshua Fearnley
Welcome to Bayview School!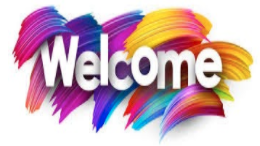 Dates for Diaries
Teacher Only Day 12/11
Last day of term 4 14/12