Newsletter Date: 26th August 2021
Issue: 13/21
Kia ora Team Bayview
I hope everyone is well and staying safe in your bubbles. A special mention to those of you who are working in essential services, A HUGE THANK YOU!! We cannot thank you enough for what you are doing. Thank you to everyone else for staying home and doing your part to try and stop the spread.
I would like to take a moment to recognise how swiftly the teachers stepped into action and switched into learning from home mode. With very little notice and time, they were up and running the very first day of Alert level 4. This shows how flexible, adaptable and prepared they all were. They have worked really hard to connect with as many whanau as they can and show the value of whānaungātanga – strengthening the relationships. Thank you to those of you who have been in touch to let us know how you are doing and letting us know if you require any support. We are all willing and happy to help!
Our message is and will continue to be that we recognise everyone's experience of alert level 4 is completely different. Things may be challenging for some people. Please do what is right for your whanau.
Children and young people will again look to adults for guidance on how to react to stressful events. We can continue to reassure children and young people that everyone is working together, from the Prime Minster down, to help people throughout the country stay healthy and to limit the spread of this virus.
SCHOOL GROUNDS
Please remember that all school playgrounds and school grounds remain closed at Alert Level 4, as do public playgrounds. Please stay away and keep our community safe. A HUGE thank you to Erik Corbett who has been continuing to look after our chickens and bees during this time. We really appreciate everything he is doing.
ENROLMENTS
We are contuing to welcome new families to our school during alert level 4. We know this is not the start that you had planned for your child, especially our 5 year olds! Miss Kim will be in touch to let parents know what support we can offer to successfully transition your child into school. I know some of our new children have been able to join the class Google meets to meet their new classmates.
LEARNING FROM HOME
To help supplement the learning that is being provided by our teachers, the Ministry of Education are also providing resources to assist with Learning at Home. Resources are online for your whānau to access via the Learning From Home and Ki te Ao Marama websites. Papa Kāinga (TVNZ) and Māori TV On Demand educational channels are also available now.
Click on the links below:
Home Learning TV | Papa Kāinga TV | Learning from home
Supporting learning from home resources
Lastly we would just like to reassure you all that we are in constant communication with the Ministry of Education and are following procedures and guidelines closely. We will continue to update you as things change. For now stay safe and take care of one another. Hope we get to see you all again soon
Ngā mihi
Shelley Matuku
NEW LEARNERS JOINING BAYVIEW SCHOOL
A huge welcome to the following learners who have started at Bayview School. Especially to those children who have started during Alert level 4!
Tevita Nuku
Ryder Burns
Aisake Pahulu
Malakai Pahulu
Monty Boyd-Bell
Robin Negre
Asher Suson
Anna Kim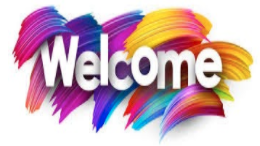 Welcome to Bayview School!
ESSENTIAL ITEMS
Everyone needs food and essential items (such as medicine) through all COVID-19 Alert Levels. You don't need to go without.
Here's a fact sheet with information about the many ways of getting food and other essential items to you:
food delivery

what to do if you can't get food delivered

staying safe when getting food delivered

financial help to buy food

foodbanks
LOCATIONS OF INTEREST
There have been a number of locations of interest in our community, please check the dates, time and locations carefully. If you have been at any of these locations of interest during the relevant time, please self-isolate and call Healthline on 0800 358 5453 for advice on what to do to help prevent the spread of Covid-19. This is free and you can call anytime, it is open all day every day. COVID-19: